PRESS
Service Hotline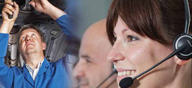 Questions about products and services, complaints, delivery and all other inquiries:
Tel. + 61 1300 585 462
Fax +61 2 8977 1050
PUBLICATIONS
Catalogue | 2015-08
Timing Belt Drive

ONLINE CATALOG
The latest catalog for all LuK, INA, FAG and RUVILLE products. Also included the database for Transmission Components.
Online Catalog
RUVILLE
For product information about RUVILLE please visit ruville.com.